15th International High-end Health Edible Oil & Olive Oil (Shanghai) Expo Date: August 17-19, 2016

About

Global Oil has been held successfully 13 editions since 2006, which attracted more than 300 enterprises from all over the world. The showing size is more than 15000 square meters. More than 20 embassies in China and the leaders from Ministry of Commerce, Ministry of Health, Ministry of Agriculture, and more than 35000 professional visitors from 26 countries, together witnessed this great and grand fair…..

[More]
Contact
Contact: Ms. Cathy
Tel: +8610 85785007 ext 626
Mobile: +86 15011005702
Skype: judy198897
Address: Room 904, Cell 4, Building 1,
No.69 Chaoyang Road,Chaoyang District, Beijing



Cooperation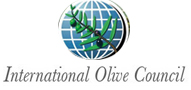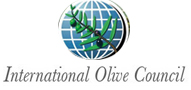 organization
Approved by:
Ministry of Commerce of P.R.C
Sponsors:
China Health Care Nutrition Council
High-end Edible Oil Committee of China Health Care Nutrition Council
Organizers:
Beijing Shibowei International Exhibition Co., LTD
Support Unit:
Cereals and Oils Nutrition Sub-Association of CCOA
International Federation of Organic Agriculture Movements(IFOAM)
Co-organizezr: Malaysian Palm Oil Council (MPOC)
Spain Embassy in China
Turkey Embassy in China
Economic Commercial Department of Greece Embassy in China
Tunisia Embassy in China
international cooperation partner
Franup International Franchise Center
@世博威-国家油博会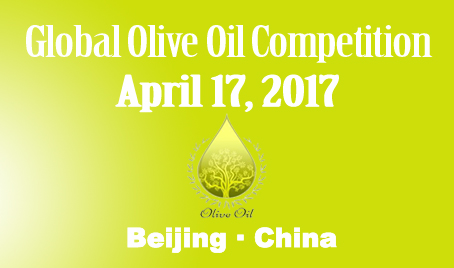 Venue: Shanghai New International Exhibition Center
Approved by: Ministry of Commerce of P.R.C
Support Unit: Center for Public Nutrition and Development of China(PNDC)
Chinese Cereals and Oils Association (CCOA)
Sponsors: Cereals and Oils Nutrition Sub-Association of CCOA
China Health Care Nutrition Council
Organizer: Shibowei International Exposition Group
★ Introduction
This fair will attract more than 1000 companies to attend and the total space is over 30000 square meters. More than 20 embassies in China, and leaders from Ministry of Health, Ministry of Agriculture, Ministry of Commerce, State Forestry Administration, Development Research Center of State Council and over 35000 visitors from 26 countries together witnessed this grand feast. Industry giants gathered here, and the international olive oil association and pavilion of Argentina, Spain, Greece, Italy, Tunisia, Turkish hand in hand here, the domestic different provinces and regions tea oil association group met here, more unique special high-end oil products actively joined this fair. This fair gets high praise of exhibitors and visitors, and said the organizing work is of a great success, it plays an important role in trade service and public brand's building.
Global Oil has been organized for 14times since 2006, which is the biggest,most influential, most professional oil expo in China, and gets the strong support from government leaders and international organizations. The showing space is increasing and many new products appearing, popular in the the society,companies and customers.Comply with the demand of the market, and the request of the exhibitors, from 2013 the Global Oil Expo will be held in spring in Beijing, and autumn in Shanghai, in order to set up nationwide sales platform. No matter your purpose is to enter Chinese market or Export foreign country, here you all could find your best cooperator and partner. Global oil expo always opens for you and welcome you. If possible, you will be the next world famous brand!
★ Exhibition products items
1. High-end edible oil:Camellia oil, Olive Oil, Rice Bran Oil, Sunflower Oil, Camellia Oil, Walnut Oil,
Grape Seed Oil, Flax Seed Oil and other High-end Nutrition Oil
2. Nutrition edible oil: Nutrition peanut oil, Nutrition soybean oil, Nutrition blend oil,Nutrition salad oil, double low Rapeseed oil
3. Special healthy edible oil:grape seed oil, coconut oil, mustard oil, almond oil, wheat-germ oil
piper ales seed oil, month amaranth grass oil, garlic oil, hazelnut oil,perilla seed oil,pumpkin seed oil,
tomato seed oil, safflower oil, deep sea fish oil, milk thistle oil, cedar seed oil, delicate cotton oil, cornoil,
canola oil, pine-seed oil, poppy-seed oil, silkworm pupa essential oil, pomegranate seed oil, lycopene
edible oil, patent edible oil;
4. Many kinds of flavored oils: refined palm oil, sesame oil, pepper oil, prickly ash oil, mustard oil,
chives oil, red spicy oil, ginger oil, noodle seasoning oil, chicken bone oil, bone oil, composite flavor oil, fish sauce flavor oil, butter oil, animal flavored oil, black pepper oil, barbecue flavored oil, Frozen food flavored oil, fresh scallop flavored oil, spicy oil, spice oil, powder flavored oil etc; Nut edible oil and all kinds of high-grade health oils, nutrition oil etc;
5. Various oil-bearing crops: sesame, sunflower, camellia seed, corn-germ, rice bran oil, Wheat Germ, Perilla seed, linseed, almond, Pine Nuts and other special raw materials;
6. Oil Equipments for: Pressing, Splitting, Transporting, Filling, Packing, Metering, Printer,capping
machine, Sealing machine, container, plastic machine and Plastic oil bottle,bottle cap,label packaging,
packing design, advertisement design, brand promotion, packaging equipment etc;
Concurrent Activity:
Asia(Shangha) International Import Food Expo 2016
Organizing Committee:
Cathy, zhao (Director)
Mob: 0086 15011005702
Tel: 86 10 85785007 EXT 626
Wechat: cathy198896 QQ: 2355821754
E–mail: [email protected]、[email protected]
Web:

http://en.oilexpo.com.cn/
Address: Room 904, Cell 4, Building 1, No 69 (Fortune street),
Chao Yang Road, Chao Yang District, Beijing, China, Post Code: 100123